THE EVOLUTION OF HIGHSCHOOL BASKETBALL TOP CLASS: THE LIFE AND TIME OF THE SIERRA CANYON TRAILBLAZERS
BY: SARO
The Days That Require A Basketball Player Be Rostered On An Nba Team Before They Can Be Measured As A Megastar Are Behind Us, And Have Been Replaced By The Responsibility Of Defying The Laws Of Physics, In The Classroom, And On The Basketball Court, As A Sierra Canyon Trailblazer.
Not Solely A Private, Independent, And Non-sectarian College Prep School In Chatsworth, California. Where Apex Basketball Players Are Choosing To Relocate And Enroll To Play, The Sierra Canyon Trailblazers Are An All-star Championship Team Who Has Not Lost A Playoff Game Since 2018. 
Shining Bright Must Be In Their Destiny, For This Highschool Team Is The First To Produce A Global Mass & Social Media Frenzy, Sell Out Arenas In Thirty Minutes Or Less And Roster Son's Of The Nba's Prominent Players: Bronny James, Zaire Wade;  And Joined By Bj Boston, Ziaire Williams, Amari Bailey, And Shy Odom, The Highest Ranking Players In The Nation.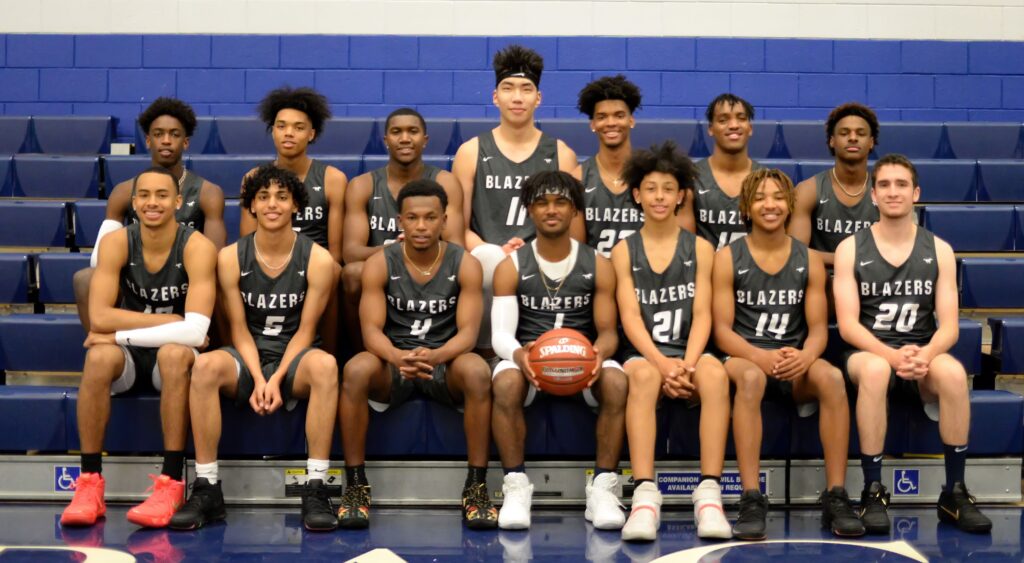 Coming Exclusively To Amazon's Premium Free Streaming Service, Imdb Tv, The Uninterrupted Docu-series, Top Class: The Life And Time Of The Sierra Canyon Trailblazers, Offers A Transparent View Into The Life Of The Team, As They Balance The Demands Of Traveling, Rigorous Academics, Adolescent Fame, Camaraderie And Opposing Rivalry, While Guided By A Straightforward Head Coach.
I Was Hit With Elementary School Nostalgia, As I Reviewed The Coaching Methods Of Andre Chevalier (Head Coach, Trailblazers), During My Recent Private Viewing Of The Docu-series. His Way Of Doing Things Evoked Fond Memories Of My Fifth Grade Teacher, Ms.Howe. She Had The Reputation Amongst Students Of, "Either You Love Or You Hate Her", Because She Was An Authoritarian, Who Spoke With Her Finger And A Tight Poker Face. I Was One Of The Students Who Loved Her, Because Those Rumors Were True. Ms. Howe Was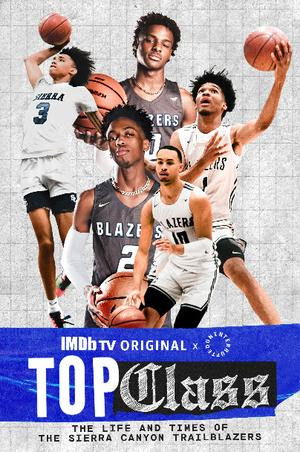 Dreadfully Strict. She Is Also The One Educator I Learned From The Most, And Still Employ Her Teachings In All Aspects Of My Life.   "You Might Hate Me This Year, But When You Leave Here, One Day, You Are Going To Thank Me, Because I Promise You, You Will Not Leave Without Getting Better. You Will Either Get Better Or You Will Quit!" Coach Chevalier Tells His Winning Team, In The Top Class Series Episode. "Sometimes You Have To Endure The Hatred Of Your Players, Or Allow Them To Use You As Their Rally & Cry, In Order To Help Them To Be Great. It Doesn't Faze Me At All. My Way Of Mentoring, And Having Conversations Is Something You Have To Get Use To." 
"I Can't Imagine Being Fifteen Years Of Age, And Everyone Knows Your Name." Big Boy, 92.3 Radio Host (Los Angeles, California), Communicates In this Top Class Feature.  
The Six-part Series Follows The Teams Publicized Pursuit For A Third Consecutive State Championship. 
If The Pressures Of Just Being A Normal Kid In High School Aren't Enough, Add To That Pressure Being A Highly Recruited Top Athlete With The Expectations Of Being A Top Performer In And Out Of The Classroom Every Moment, Every Second. In This Series, We As Viewers Get an Inside Look To What These Young Men Must Endure, And The Sacrifices Each Of Them Make To Live Up To The Hype Of Being "Great". "The Best Are Always Hated," Says The Coach. And in This Age Of Social Media, The Scrutiny Is Far Bigger and The Critics Comments OF Hate and Ridicule Are Magnified 10 Fold in A Mere 280 Characters. 
This Could No less Be Even More Difficult For The Star Players Bronny James and Zaire Wade who's Fathers are NBA Super Stars. "No One Calls Me Lil' Lebron Here. I'm Just Bronny," exhales Bronny James. "I Dont Talk To Too Many People Outside of My Teammates," The 9th Grader adds; And That Is Just How He Prefers It.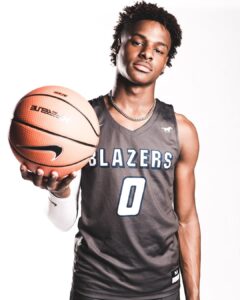 "Whenever Someone Calls Me Dwayne Wade's Son, I Tell Them, I Have A Name…IT'S ZAIRE (respectfully)." Zaire Wade Makes It A Point That He is Looking To Carve His Own Legacy And Not Be Given A Hand Out For Being The Son Of A Future Hall Of Famer. His Arc Within This Series Is An Interesting One. He is A Jokester and Makes Everyone Laughs, But There Is A Bit Of Turmoil and Uncertainty That He Is in A Tug Of War Battle Within. As With All Of These Men, The Reparation To Be A TrailBlazer Is Played Out In The Series. 
As A Mother Of A D1-2x Championship Athlete, And Attendee Of His Games, Personally Connecting To Bronny James' Mother And Father Display Uncontrollable Excitement, Also Known As, Parental Pride, Proud & Loud, Was Natural For Me. The Enormous Amount Of Fans & Media Coverage The Boys Are Exposed To, In Addition Their Global Recognition, Was Not. I Agree With Big Boy. 
"We Are Thrilled To Partner With Uninterrupted On Top Class, A Story That Speaks To Executive Producers Lebron James And Maverick Carter's Unique And Innovative Ability To Tell Distinctive, Culture-defining Stories For All Audiences," Said Lauren Anderson, Co-head Of Content And Programming For Imdb Tv. "Like Millions Of Fans Around The World, We Were Riveted By The Trailblazers Dynamic And Exceptional Journey Last Season. Telling A Story Beyond Sports And Highlightings How The Team's Intelligence And Competitive Streak Seamlessly Transfer To The Classroom. The Docu-series Captures The Devotion, Resilience, And Raw Emotion Experienced By The Players, Coaches, And Families Through Every Setback And Victory – Both On And Off The Court."
No Matter Who Or Where Each Player Comes From, The Sierra Canyon Trailblazers Come Together, As One Extraordinary Squad. 
Only 3 Players Remain From 2019 State Championship Team.
The Requirement For Young Hoopers With Big Ambitions To Balance Diverse Altitudes Of Success Is The New Standard. Parents Refinancing Or Selling Their Homes To Cover Highschool Tuition & Expenses, Or Relocate Across The Country Is Too.

Is A Championship Worth It All? Watch And See!
Episodes Of Top Class: The Life And Times Of The Sierra Canyon Trailblazers, Premiere February 26th On Imdb Tv (A Subsidiary Of Amazon).