WRITTEN BY: Malik Pollard

Superfest Miami Live: Partying for the Culture
Starting January 24, 2020, Superfest Miami Live brings Miami's music, food, and culture to the NFL during Super Week LIV. Hundreds of thousands of people from NFL fanatics to casual football fans to people who just want to come to Miami to party will be hitting the Hard Rock Stadium for the NFL's biggest game. There is no doubt that South Beach will be packed with enthusiasm from the parties and events, but I bet you didn't know that the big game itself is being held in a city that has the 3rd largest percentage of African Americans in America: The city of Miami Gardens. That's right, not Miami Florida, but Miami Gardens Florida; And Ted Lucas, a native of Miami Gardens was not going to let the Super Bowl come to his city and not show the world some Miami Gardens 'Flava'. "I sat down with the Super Bowl Community and explained to them that it is important that my community be apart of the Super Bowl and they agreed, and I'm happy that the City of Miami Gardens for being my partner"…
Superfest Miami Live is going to one of the biggest events during NFL's biggest week with some of the hottest parties and musical acts. Taking the stage will be Plies, Polo G., Danileigh, and more; And it will bring the entire South Florida experience to not only Floridians from Palm Beach to Homestead that live in Florida, but those traveling to Miami from Worldwide. When asked what will make the 2020 Superfest Miami Live so special and different than any other event going on during the 2020 Super week?, Ted Lucas explains, "one thing about Superfest Miami Live is that it is going to be a community event. What I wanted to make sure was that once it's all said and done, I am bringing something back to the community. Superfest Miami Live is an "Our Superbowl Event," according to Ted Lucas,  and as the owner of one of the most successful independent Record Labels with Slip-n-Slide records that has produced artists like Trina, Plies, Trick Daddy, and more, we can put all trust in the original 'Mr. 305'.
Superfest Miami Live will be packed with a multitude of experiences including: A carnival, A Fan zone with some of the NFL's elite, State of the Art Night Life featuring the best in Hip Hop, Reggae, and Latin Music, and of course the Concert with Plies, Polo G., Danileigh, and more.
DOING IT FOR THE CULTURE
Those who really know South Florida and the Miami vibe know that this area of the United Stated is rich in culture, and when you speak of culture, it all starts with the food. Ted Lucas says get your taste buds ready as he is bringing what he calls "Goombay meets Calle Ocho" to Superfest Miami Live. Goombay and Calle Ocho are two of the biggest cultural festivals in Miami and combining the two already has my mouth watering in anticipation. "We took a taste of Miami. All the different restaurants…Miami has a very good culture of food. I want that when you come in from out of town, you can walk to all the different tents and get a good taste of what Miami tastes and feels like from all the different Restaurants and vendors. "Superfest Miami Live, I AM SOLD. You got me at Empanadas!" However, if the good food doesn't have you sold, the 3000 person state of the Art tents for the Superfest Miami Live parties will. Imagine a state of the art, clear tent spinning all the Hip Hop, Reggae, and Latin Music. These are not your watered down parties either. No offense to the parties on South Beach and downtown, but we know those will be those industry parties where people come to "people watch." If you want a party that is Lit, and you can Wind, Grind, Salsa, Bachata, and hell Do the Running Man if you want, then Superfest Miami Live is that place for some great night life.
 It is clear that Ted Lucas has been successful in making hits and putting Miami on the map. He did it with bringing to the world a Miami sound with Slip-n-Slide Records, and he now he is bringing Miami music, food, nightlife, and Culture to the Super Bowl with the 2020 Superfest Miami Live. Make sure you come from January 24th– February 1st to one of the Super Bowl's biggest festivals with Carnival Rides, games, celebrity meet & greets, concerts, and more. Find out more information at  https://www.superfestmiami.com/  or on Instagram @SuperfestMiami.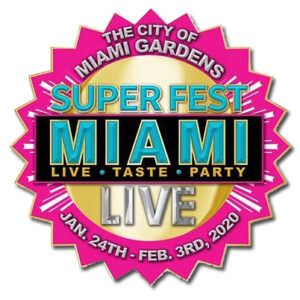 HOW YOU CAN WIN TICKETS TO ATTEND…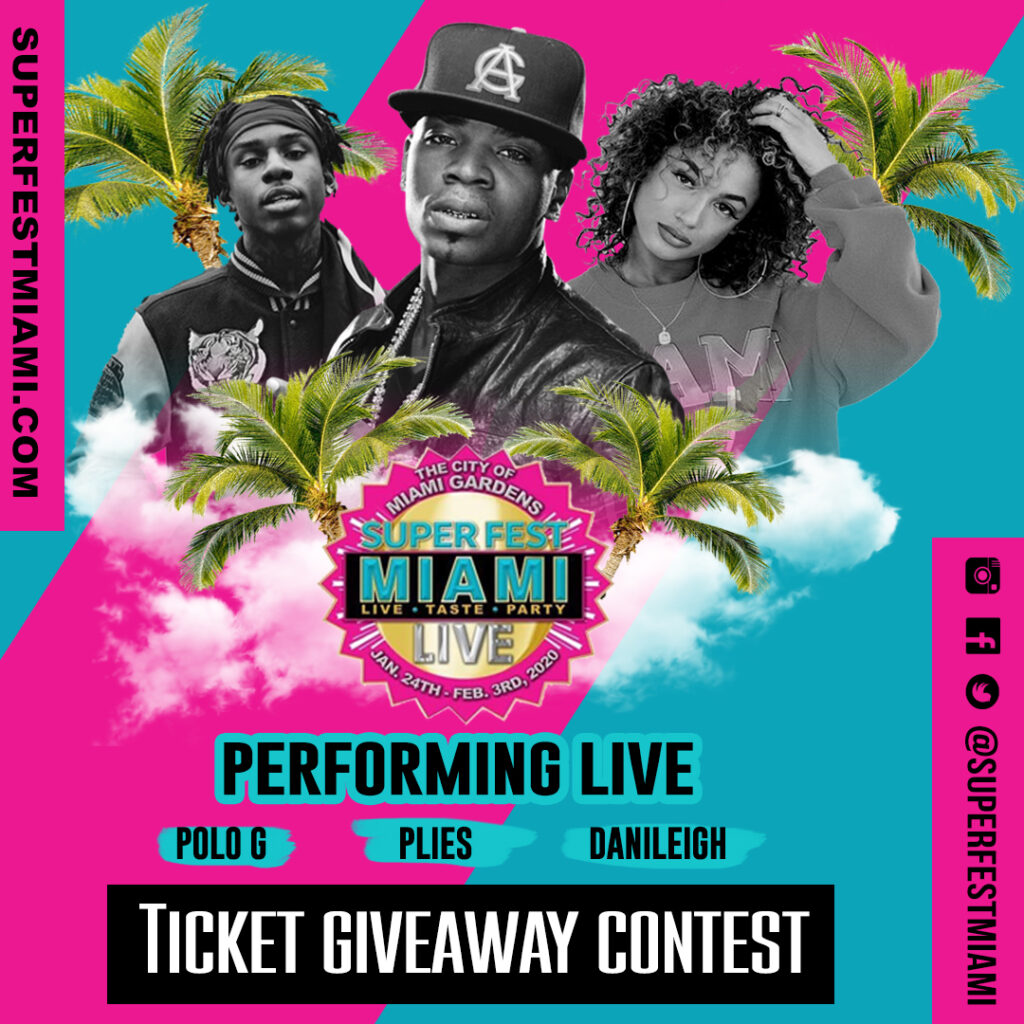 Now here is your opportunity to join the party at Superfest Miami Live and experience all the music, food, nightlife, culture, and fun. @MadFlavorTV, and @SuperFestMiami are giving a lucky winner a pair of tickets to attend #SuperfestMiamiLive in Miami Gardens, Fl. Starting Thursday January 16th, all you have to do is follow @MadFlavorTV and @SuperfestMiami beginning  Thursday January 16th and a lucky winner will be selected to win a pair of tickets to Superfest Miami Live.