Malik Pollard/MadFlavor TV
WELCOME BACK. WELCOME BACK. W E E L C O M E B A A C K!
Some of you may be too young to remember that famous jingle from the popular 1970's TV Show "Welcome Back Kotter," but those famous two words immediately came to mind as I entered the Merriweather Post Pavilion on Sunday afternoon for the 15th Annual Summer Spirit Festival. Since returning to these streets post Pandemic, 2022 has seen a major increase in music festivals; With even some festivals doing spring and fall concerts. Though I like the enthusiasm, and trust me, I am a lover of live music, a lot of these summer concerts leave much to be desired. However, the Summer Spirit Festival is NOT one of them. CD Enterprises, Inc. in their 15th year of doing The Summer Spirit Festival gets it right EVERY YEAR and this year didn't disappoint.
Here are 5 reasons why the Summer Spirit Festival is one of MadFlavor TV's top music festivals of the summer:
#5 Marsha Ambrosius
If there is one thing I know for sure, is that there are some artists that the DMV Area always show love to, and Marsha Ambrosius is one of them. Ask any artist (well maybe not any) how the DMV shows them love.
SIDE BAR: There is one Caveat though, if you come to The DMV to perform, you better bring a live band. Don't come with your not so hot DJ and expect to just sing over tracks.
Marsha performed all her hits per usual but what the audience and I really enjoyed is how she performed a mashup of her hit song while including a melodic rendition of "When Doves Cry" by Prince. It was a mix that even Prince in his infamous meme would be shaking his head in approval. She did a similar interpolation when she sang "Butterflies" which we all know she wrote for Michael Jackson. What makes Marsha's performances so special is that you are never gonna get the same show twice. Even more special and twice as nice is that when you come to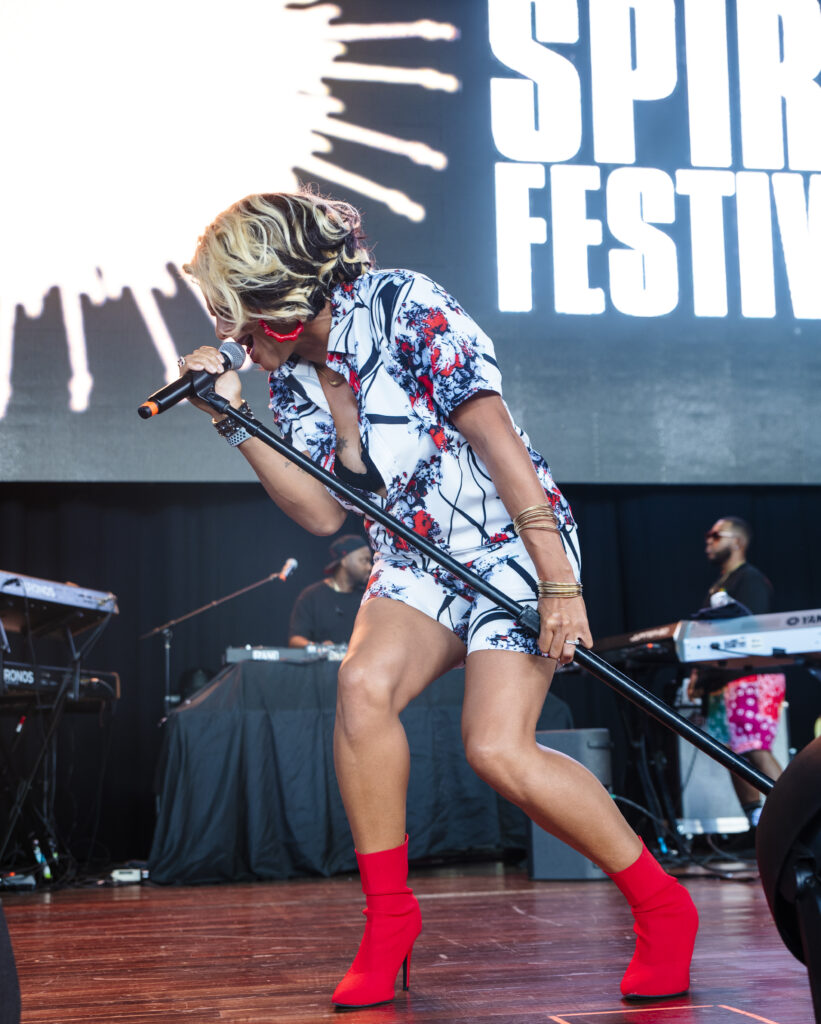 see her in D.C., you already know she is going to elevate her game to the highest and that is where the Summer Spirit Festival gets it. They know The DMVs love for pure soul music and deliver the artists that the area wants to see.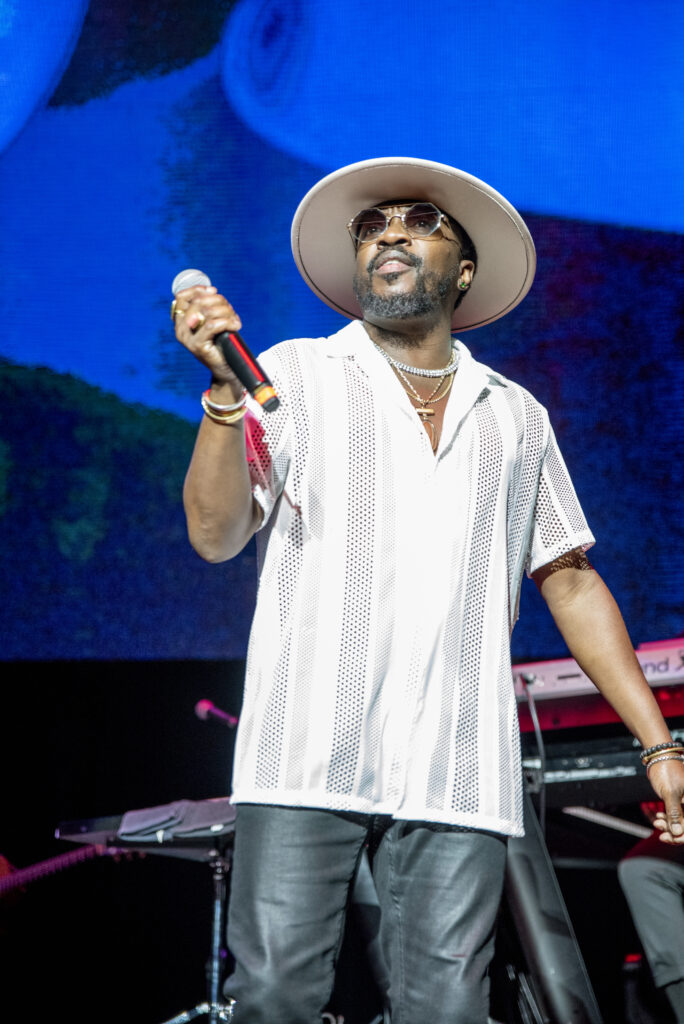 #4 Anthony Hamilton
Take everything I just said about Marsha Ambrosius and apply it to Anthony Hamilton (lol). No seriously though. "Apply formula here generously." Anthony Hamilton has that voice that feeds your soul, and he also showed the D.C. audience that he got some moves to. That leads me to another point: you can't perform in front of a Washington D.C., Baltimore, Virginia and surrounding areas crowd and not move. This is a Go-Go and Baltimore House area, trust me when I tell you that people like to move. To my surprise, Anthony Hamilton got some moves. He also took the crowd to the country where your grandmama used to hang clothes on the clothes line after church to the ghetto where we all hung out on the corner. Then Anthony showed us how to love with his songs like " Best of Me" and "Can't Let Go." That wasn't all though, Anthony flipped it on the crowd and gave them his version of a Luther Vandross' Classic…"Superstar" I wasn't ready. I don't think anybody was, but he "cranked" it though.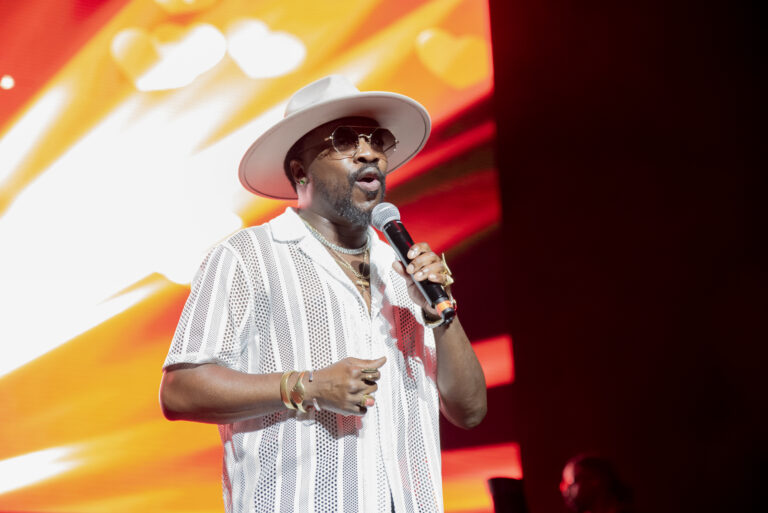 #3 Thee Junk Yard Band and DJ Rico
Understand this; And being as though CDE Presents has been doing the Summer Spirit Festival for 15 years, they do. You can't do a music festival in The DMV and not have some Go-Go music; And when you get a band, you better make sure that band is legendary. Don't go out here and get no fluke sh!t. Junk Yard Band is one of those legendary bands of Crank. They go hard with no additives. I didn't know whether to take pictures or dance. First of all, there is no first three songs with a Go-Go Band. They go straight through at 100 miles and coming. When that crank get to getting, 'it aint no stopping'. The whole sea of people were moving, doing dances like "The Hee Haw" and "Loose Booty." DJ Rico, a staple to the Washington D.C. music scene probably danced all around Merriweather Post Pavilion as JYB continued to 'GO HARD' smacking the congas and beating the drums. If there was only one thing I wished they would have played was "Sweet Love" but I understand there was limited time and this wasn't just a Go-Go. However, for any song they missed, DJ Rico made sure that in between the acts, us D.C. Heads were going to get our fix of Crank.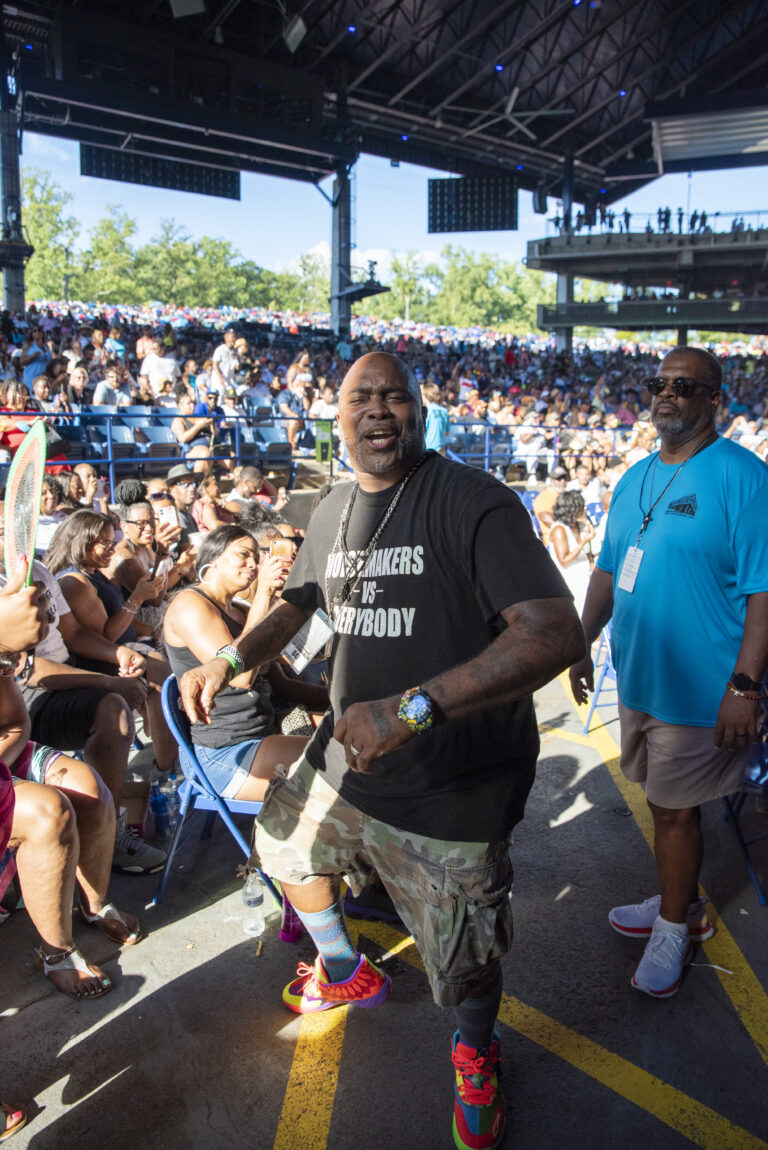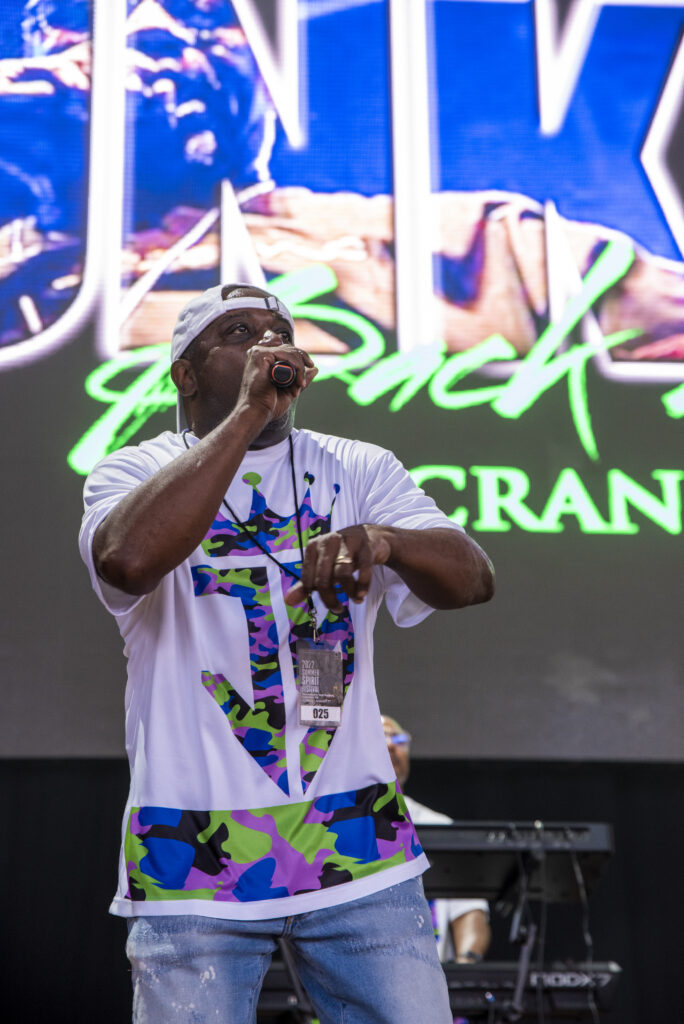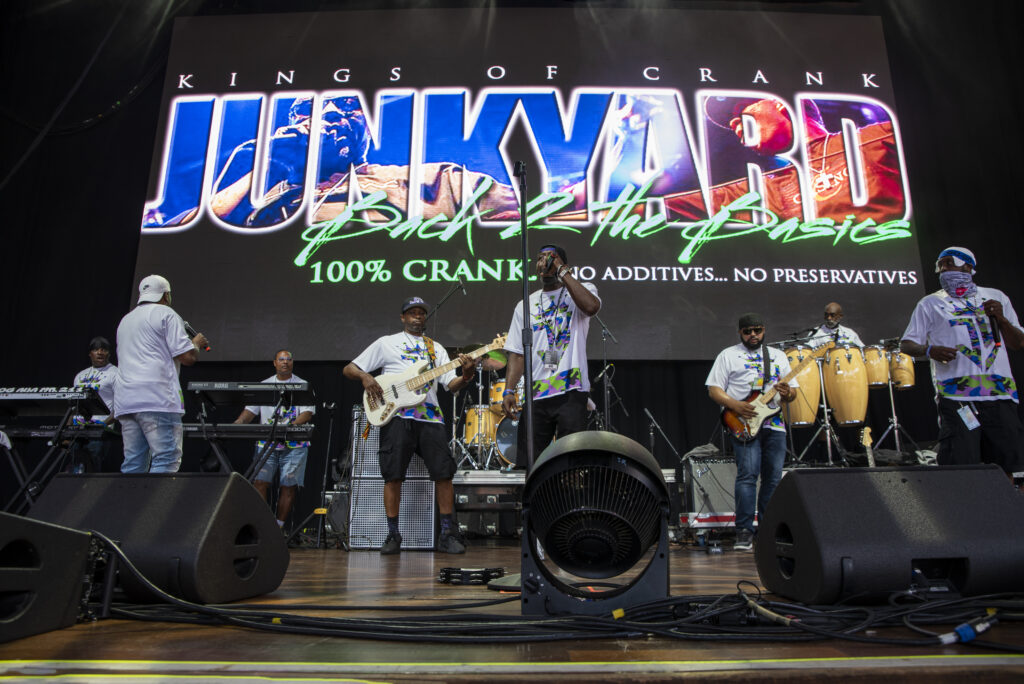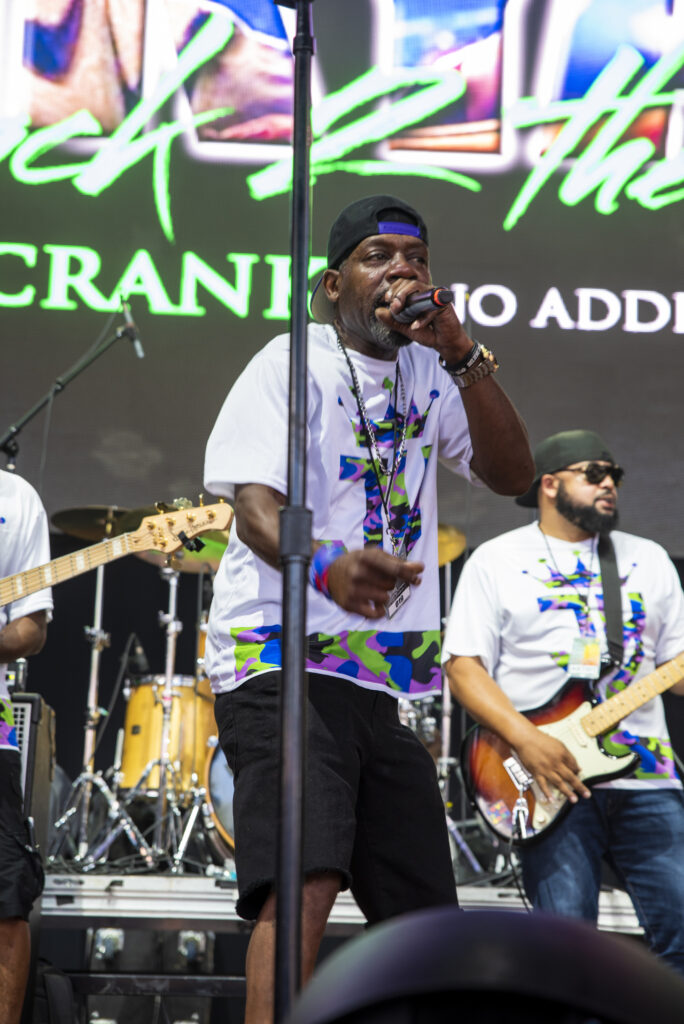 #2 Method Man and Red Man
"Excuse me as a reach the sky…How High"
A word to the wise, if you have never been to a Method Man and Red Man concert, you are going to get wet. Sit your ass in the front row if you want to YOU ARE GOING TO GET WET. The dynamic duo is full of high energy and full of two 32 bottle cases of water which begs to ask the question: Ladies you get your nails done, you hair did, and come to sit in the front row only to have Method Man throw water on you, how you feel about that? I mean all of y'all claim Method Man as your baby daddy, so if your baby daddy threw water on you in real life, would you be okay with that?
There are rules to a Meth and Red concert, and Method Man clearly explains them mid-way through the show. This is what they like to call the participation part of the show. …"If you know the words to the song, you can sing along." This is also the part of the show where you going to go through the Wu-Tang and Def Squad playlist. I expected to see Keith Murray at some point, but instead they duo were joined by Street Life. Ladies, I must admit I am impressed, all the while in your wet t-shirts, you sang every song. I think you all became honorary Wu-Tang Clan members.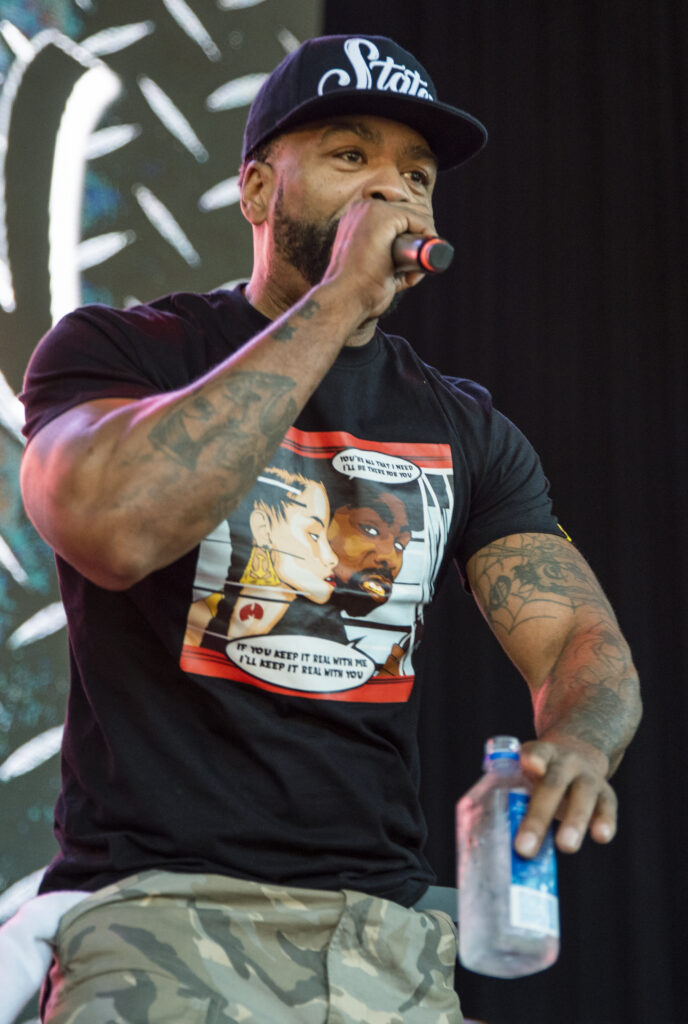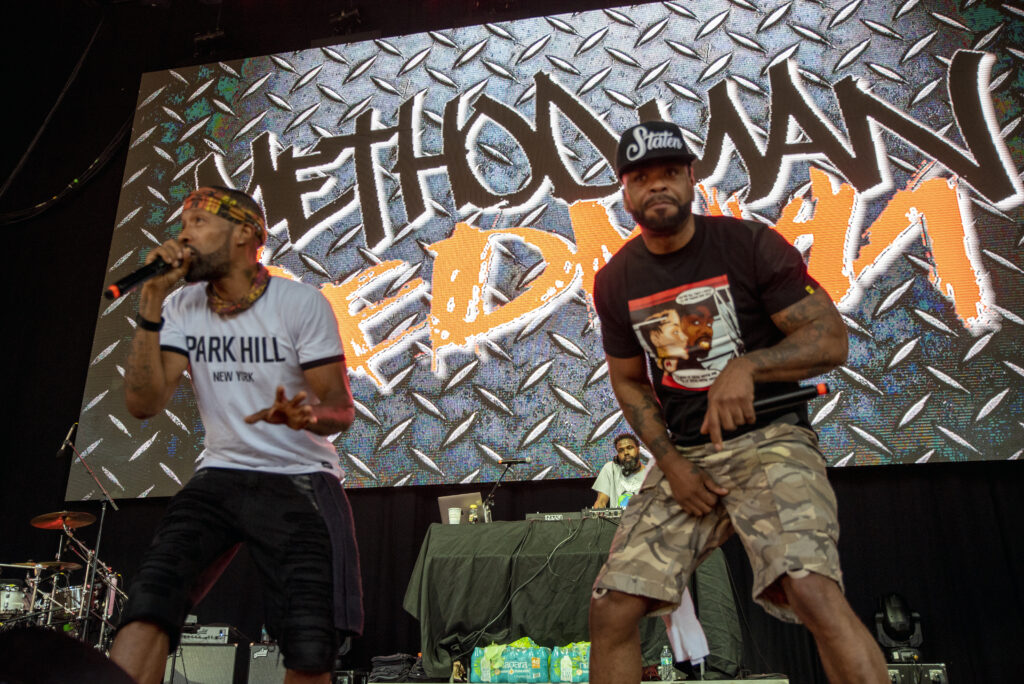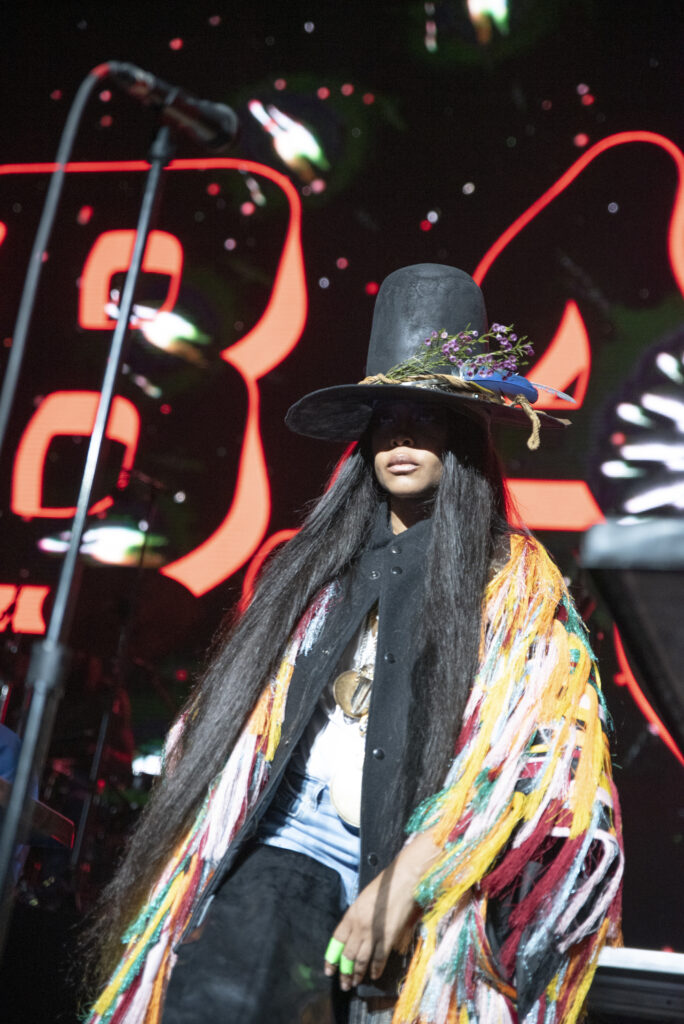 #1 Erykah Badu
Whether she is Low Down Loretta Brown, Fat Belly Bella, or Badulla Oblongata, Sara Bellum, Analogue Girl or Manuela Maria Mexico, tonight here in the DMV, she goes by the name of "Badu, the Queen of Soul and Crank". That is because I am pretty sure that her band leader or Erykah herself told them to adjust the volume on the congas just a little bit higher for the D.C. crowd. The DMV loves Ms. Badu, and just like her predecessors that took the stage before her, she knows just what to deliver to the DMV crowd just as much as CDE Presents knows who to get for the Summer Spirit Festival. It is truly a match made in musical heaven. "Tyrone" which was first debuted live to the D.C. crowd some 25 years ago was how Badu Queen of Soul and Crank greeted the Merriweather Post Pavilion crowd. She didn't see the song, but you could hear the echoes of it underneath the drums, congas, and flute tones. At that moment, she came out to meet the crowd stage left and stood there. The crowd went bananas. As she made her way center stage with a thunderous drop of the bass, then she went straight into "On & On" and infused Go-Go, Hip Hop, and Soul into a Callaloo Pot that produced such an aromatic sound that we (yes we, because now I'm am no longer working but being a fan of this Crank session) were salivating for more. Ms. Badu continued to put us in a trance with her musical genius.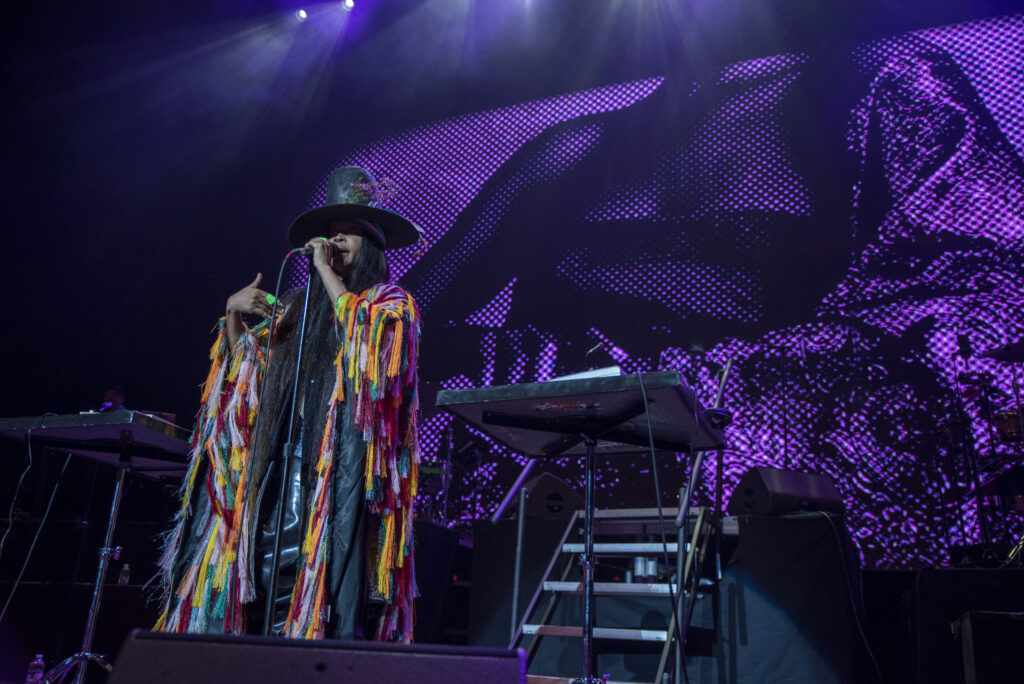 In Summary, one thing I know for certain, and two things I know for sure, The Summer Spirit Festival gets it. The diverse blend of Live Hip Hop, Go-Go and Rhythm and Blues is a mixture that works and the perfect recipe for success that will go another 15 years, then another, then another, then another as long as they don't try to take away the main ingredient, and that ingredient is CRANK!
W E E L C O M E B A A C K!