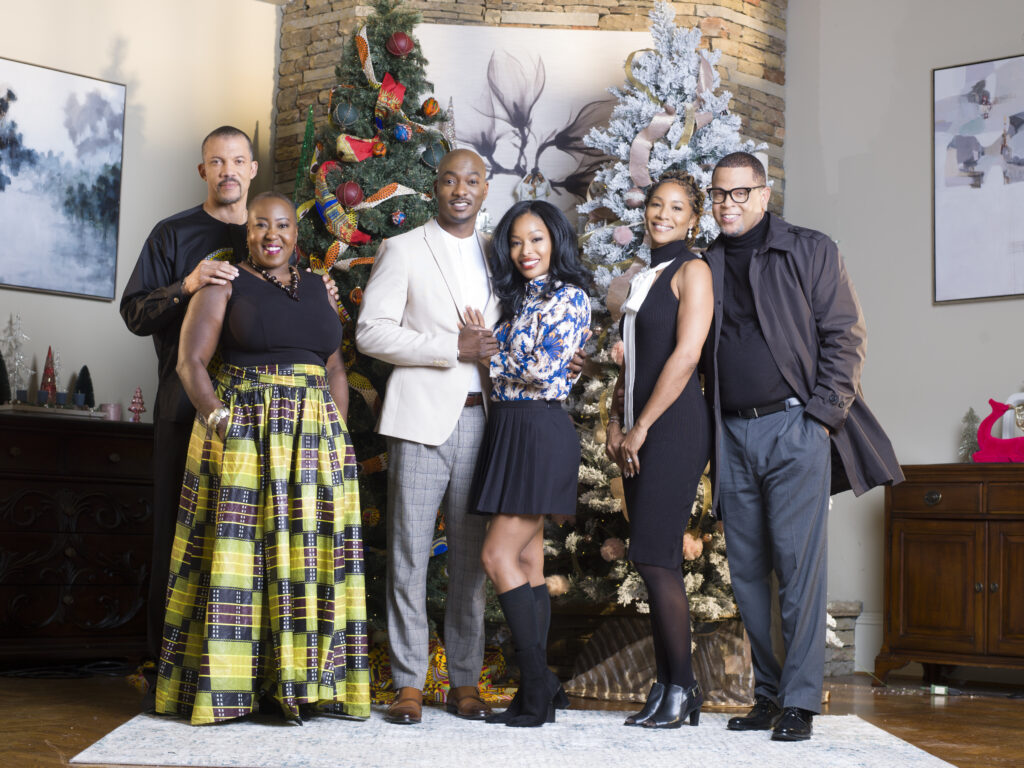 By: SARO
The Stuffing Of Thanksgiving Turkeys And The Untangling Of Christmas Lights, Signify That The Holiday Season Is Officially Underway. That Wonderful Time Of The Year When Being Kind Is Extra Cool, Giving Is Done Graciously And The Most Important Question Asked Is, Have You Been Naughty Or Nice?
Whether They Have Been Good Boys & Girls Or Bad, Families Everywhere Customarily Gather Around The Television To Watch Their Favorite Xmas Movies And This Holiday Season, "Christmas Dilemma" Brings Us A Hilarious & Sentimental Film, Along With The Highly The Acclaimed Directorial Debut Of Essence Atkins. 
Featuring Brittany Hall, Bj Britt, Carl Anthony Payne & Christhopher B Duncan, "Christmas Dilemma" (Home Is Where The Chaos Is.) Is The Story Of A Newlywed Couple Who Encounter The Task Of Choosing Which Set Of In-laws To Join For Their First Christmas As Husband & Wife. 
"When I Found Out That Essence Was Directing It Blew Up My Heart Because She Is Someone That I Have Always Admired And Watched. On The Set You Could Feel The Magical Connection From The Chemistry We Had" Brittany Hall (Monica), Disclosed During Her Honorary Press Conference.  
That Majestic Connection Is Evident On Screen As This Skillful Cast Caused Me To Forget They Were Playing Character Roles And Not An Authentic Family.  They Also Reminded Me Of My Own Eclectic Family Members, Whose Voices Will Only Be Heard Via Telephone Or The Warmness Of Their Smile Felt Virtually This Year.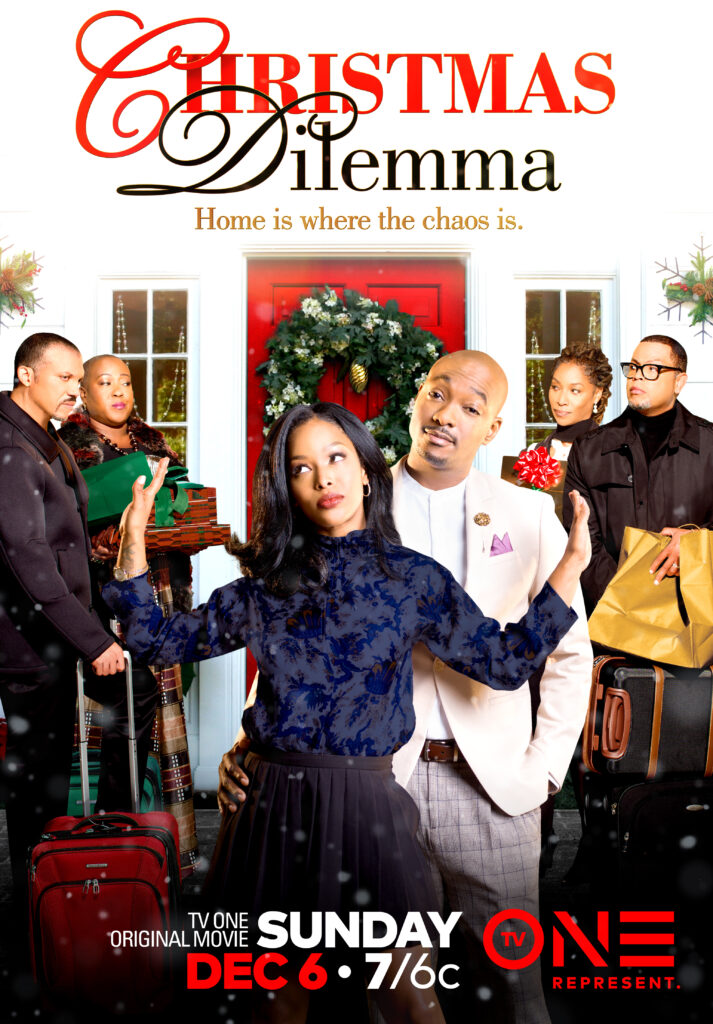 "When I Read The Script I Found Myself Laughing Throughout The Story, So Right Away It Pulled Me In & When I Saw Who Was Involved, Plus The Fact That The Film Is About The Power Of Love, I Was In" Christopher B Duncan Excitingly Shared.  
"Christmas Is One Of My Favorite Times Of The Year And One Of Those Reasons Is Because Of The Movies I Watch That Are Classic & Last Throughout Time" Veteran Actor, Carl Payne Disclosed. "When I Read The Script, I Felt That This Film Was Going To Capture That Wonderful Feeling I Used To Have, But Havent Had In Very Long Time" He Continued. 
Happiness Is One Of The Many Emotions This Heartwarming Movie Induced Within Me And Is Officially On My List Of Beloved Films. With Jaw Dropping Moments & Hearty Comedy, My Fix For My Missing Kin This Season Has Been Fulfilled. 
"Because Of The Times We Are Living In It Was Important To Us That We Produced A Family Movie To Show The Power Of Love. It Was Also Important To Have Something That Was Authentic", Jason Ryan (Executive In Charge Of Film Production) Told Us. "A Lot Of Christmas Movies Can Get Cheesy Or Too Wholesome, Which Is Ok, But We Wanted Something Authentic That Showed The Ups & Downs Families Have, Because That Is How People Demonstrate Just How Powerful Their Love Really Is. Working With Essence Atkins Was Truly A No-brainer Because She Is A Professional, With A Great Spirit, Who Knows What She Wants And How To Get It Done. I Am Honored To Be Part Of This Film" Jason Continued.
As We Deep Fry Turkeys, String Colorful Lights To Decorate Our Homes And Add Favorites To The Streaming +Watchlist, "Christmas Dilemma" Fondly Reminds Us How Important It Is To Live, Laugh & Spread Love. Whether You Are In Need Of Some Belly Aching Laughter, Tears Of Joy Or An Overdue Ego Check, This Movie Is Will Fulfill Your Voids And Ward Off Any Holiday Blues. 
WATCH "CHRISTMAS DILEMMA" SUNDAY, December 6TH @ 7PM ON TVONE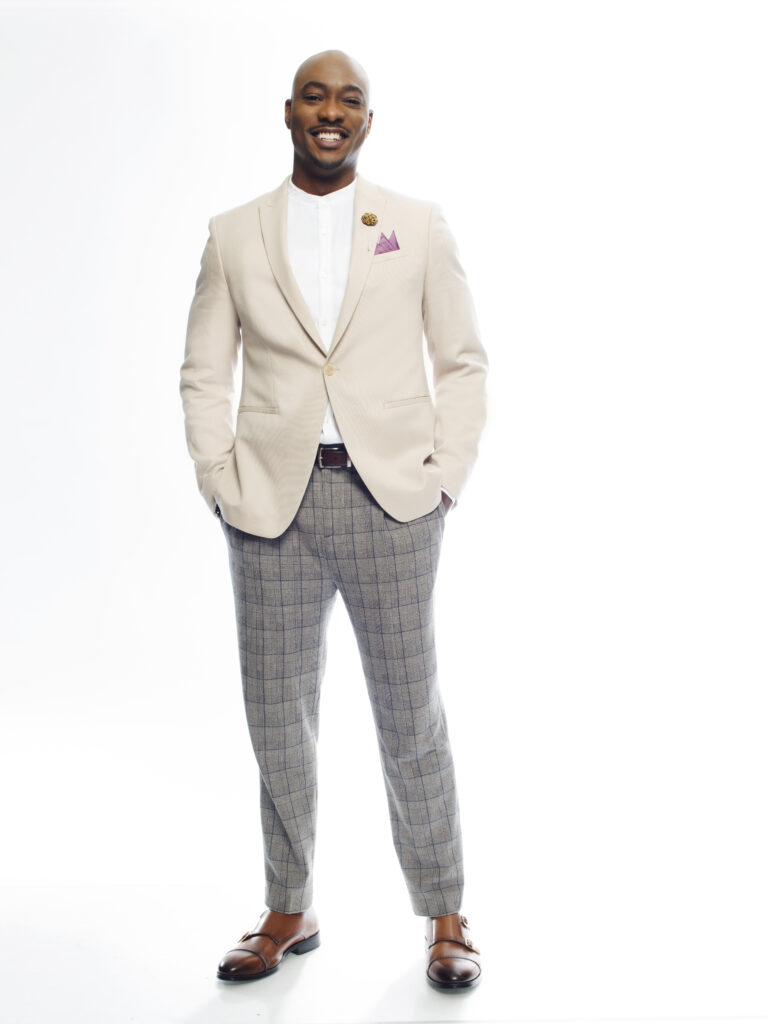 BJ Britt who plays Jay in "Christmas Dilemma" hails from North Carolina. As with most families, food plays a major part in celebrating the Holidays. So we asked him, "What are your Top 5 food items and/or dishes that must be on your plate during Thanksgiving or Christmas.
After BJ's answer, we think he narrowed down to 6, or maybe 10, or was is 15…? Well take a look at the video and let us know. We lost count (lol).