Nothing But The Truth; From The Women Of Tyler Perry's "Bruh"
BY: SARO
Pleasantly Rumored To Be Cleared For A Second Season, Tyler Perry's Television Series "Bruh" Is Instigating Positive Waves And Ratings.
A Drama-comedy About Four Single Male Friends In Atlanta, Ga., Who Are Finding Their Way Through Life And Relationships, "Bruh" Provides An Edgy And Hilarious Scope Into The Dating Mentality Of Single Men And The Games They Play On The Road To Love. 
This High Testosterone Cast Is Perfectly Balanced With The Femininity Of Candice Renee (Regina) And Alyssa Goss (Pamela). The Skillful Female Duo Of "Bruh" Spoke Honestly To Madflavor Tv About Working With Tyler Perry, Dating In 2020 & The Personal Significance Of Their Roles. 
"So Many Women Have Been In Relationships Where They Deal With A Lot Of Confusion And For Me It Is Important To Fight For That Womans Perspective, Whether I Agree With It Or Not. It's About What Can I Bring To This Character Without Judgement" Alyssa Enlightened. 
"We Hope People Are Able To See The Strong Level Of Vulnerability And Strength In Both Our Characters. There Are A Lot Of Honest & Genuine Moments That Showcase All Women, Not Just Women Of Color. Like How We Make Errors In Relationships And Then Go On To Make Stronger Decisions For Ourselves. Even Showing How We Can Be A Little Crazy, Because We As Women Have Those Moments Too", Candace Shared With Alyssa In Agreement. 
"Mr. Perry (Tyler Perry Is Respectfully Called By His Cast) Does A Really Good Job Of Showcasing All Of Those Things In The Show And There Is Definitely Some Comic Relief In Between The Drama. Mr. Perry Will Throw Out New Lines To Say While We Are Filming And A Lot Of People Don't Know It But I Have A Background In Comedy, So I Am A Really Good At Not Cracking But Im Not Going To Lie, Sometimes It Is Hard, " Candice Confessed.  
The Shows Focus Is On The Lives Of Four Guys, "Its Rare To See A Group Of Successful Black Men Showing Different Sides Of Themselves On A Tv Show, Being Honest About What Is Going On In Their Lives And Relationships" Candice Articulated.
That May Just Be One Of The Reasons For Its Success. Television Viewers Crave Diversity And Single Women Want Access To The Inner Workings Of The Single Male Mind. 
"In This Day Of Social Media Where We Have Access To Anyone, And I Don't Want To Speak For All Men, But There Are Those Men Who Select One Woman, Deal With Her Until They Find Some Flaws And Then Move On To The Next Woman. The Concept Of Not Feeling Good Enough, Childhood Trauma, And Independence For A Man Or Woman Before Getting Into A Relationship Is Important, Yet Tricky. Especially Now With Us Wearing Face Masks And Not Being Able To Go Out And Meet People" Alyssa Shared. Also Adding That She Believes That "A Man Should Have Some Experience In The Dating Field" And "Heartbreak Might Be What Is Causing Her Characters Love Interest Mike, To Holdback."  
A Dedicated Cast Could Be Another Great Reason For The Success Of This Series. "Everyone In The Cast Is Close And It Translates On Screen, Its Electric! Ive Been On A Lot Of Sets So I Feel Lucky That Everyone Is Giving Their All" Candice Told Us. 
No Matter What The Reasons Are People Are Definitely Watching And Being Greenlite For Another Season Proves That Mr. Perry And His Amazing Cast Of "Bruh" Are Providing What Tv Viewers Want.  Watch New Episodes Of "Bruh" On Bet+
Extra! Extra! Getting Through This Pandemic Has Been Difficult For Us All And The Lovely Ladies Of "Bruh" Let Us In On Their Secrets To Stunning Beauty And How They Are Keeping Things Together, Mind, Body & Soul.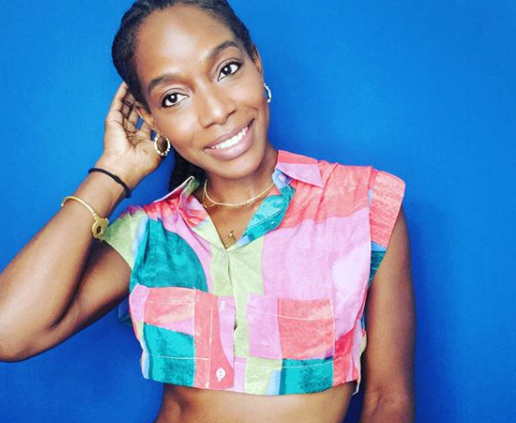 @Candice: I Am Getting From Beginning To End Of This Pandemic By Staying Creative, Writing & Reading More. With The Civil Unrest All Around Us, Just Being Aware Of What Is Going On, Being Physically Present In The Streets When Possible And Duties Of Social Action With My Delta Sigma Theta Sorority Inc. Sisters. I Have Been Working With The U.S. Census Along With Voting Information & Awareness. Just Keeping Busy Doing The Right Things. Covid Had Definitely Changed Things Though Because I Learned How To Do My Own Nails! One Thing That Has Remained The Same Is How I Take Care Of My Skin. I Use Black Soap Three Days A Week, Steam My Skin, And Use A Blackhead Remover. I Used A Lot Of Stuff At Home Already But I Did Get Better At Lots Of Things Over Quarantine. I Use Shea Moisture Products (Especially For Breakouts) And Urban Rx Products To Even Out My Skin Tone.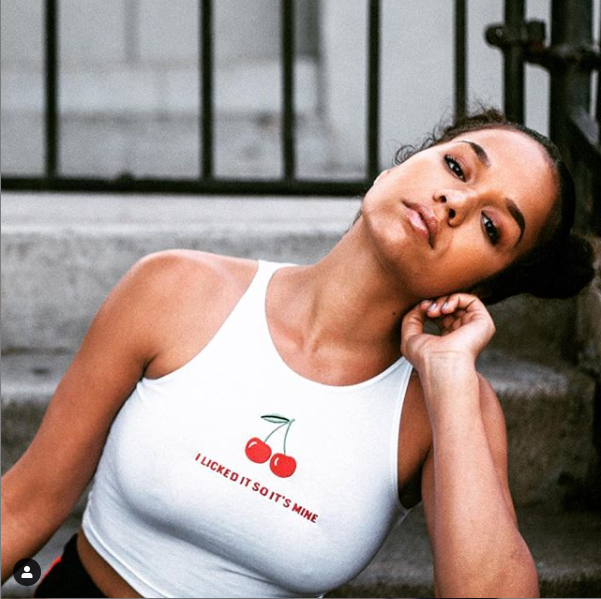 @Alyssa: I Have Been Living Through This Pandemic By Keeping My Mental Health A Priority And Remaining Consistent With My Capoeira Class. I Am Also Using A Facial Steamer That Is Amazing! I Have Been Getting Some Facial Acupuncture, Cosmetic Acupuncture And Acupuncture Throughout My Body Too. It Is All Very Helpful, We Have So Many Pressure Points In The Face That Don't Have The Proper Circulation Getting To Them, So It Is Like A Natural Botox.