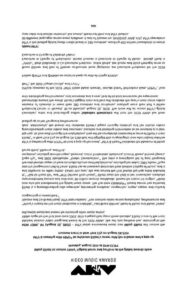 2019 MTV VMA's Michael Jackson's Vanguard Award

!!!
-Malik Pollard
Monday, August 12, 2019 MTV has 'Flipped it' and 'Reversed It' but can you guess who the 2019 MTV VMA Vanguard Award recipient is? Well if that hint didnt help, and you still dont know by the picture above, read this short little bio of the FEMALE HITMAKER:
MTV VMA writes, "She is a groundbreaking solo superstar, pioneering producer, songwriter, singer, rapper and cultural icon who has transformed the global music scene. The five-time GRAMMY® Award winner has achieved unprecedented success and sold over 30 million records worldwide. Known for classic hit singles, "Work It," "Get Ur Freak On" and "WTF (Where They From)," She leads the field in her innovation, creativity and influence on other artists. Earlier this year, she was named the first female hip-hop artist inducted into the Songwriters Hall of Fame. She has an honorary doctorate from Berklee College of Music, and is the only female rapper to have six studio albums certified platinum, including her debut 1997 album "Supa Dupa Fly," and 2002 blockbuster "Under Construction." She joins a prestigious list of past Vanguard recipients, including Jennifer Lopez, Beyoncé, Justin Timberlake, Madonna, Guns N' Roses,
Britney Spears, Kanye West, Rihanna, and P!nk.
MTV is partnering with PEPSI® to host a pop-up fan event, "MTV & Pepsi® Celebrate the Museum of Mxxxx Exxxxxx," in New York City on August 24-25th that will highlight this unapologetic icon who helped redefine hip-hop. As fans walk through the installations, they will be completely immersed in some of her most groundbreaking music videos and costumes. Location and ticketing information to be revealed at a later date. Additionally, the brands will celebrate her legacy through celebrity and fan tribute videos leading up to her Vanguard performance."
Still dont know who it is? Watch this video: 2019 MTV VMA's 
Okay, now here is how you can score some free 'ish' from Mad Flavor TV and MTV! Go over to instagram and follow @MadFlavorTV and send a message with the name of the 2019 MTV VMA's Vanguard Award recipient. Your IG will then be entered into a contest to win some free items including (but not limited to): A complete album catalog of the artist, movie passes, tickets to the Pop-up Museum in NYC, and the grand prize...two tickets to the MTV VMA's in New York on August 26, 2019. Please note this is a national contest.