By: Anita Handy
It was a sultry, summer afternoon in suburban Washington, D.C., that can best be summed up by….
One love
One love 
One love 
One love 
Borrowing the chorus and title from the infamous NAS "Illmatic" track, One Love best conveys the unified energy and nostalgic 'flava' of the evening. Even now, 25 years after the release of NAS' debut album "Illmatic", experiencing the live, and orchestra inspired rendition of this pivotal compilation still delivered all the feels. NAS and the National Symphony Orchestra, as part of the NSO Pops concert series, performed in front of a packed crowd, sending us through a time warp and delivering us to the streets of Queensbridge, NY, circa 1994.


NAS originally performed alongside the NSO in March of 2014, as part of the One Mic: Hip Hop Culture Worldwide Festival at the John F. Kennedy Center for the Performing Arts in Washington, D.C.  Five years later, under the majestic natural setting of the prestigious Wolf Trap National Park for the Performing Arts, he returned with a collaborative symphonic performance commemorating one of the most revered albums in hip-hop history.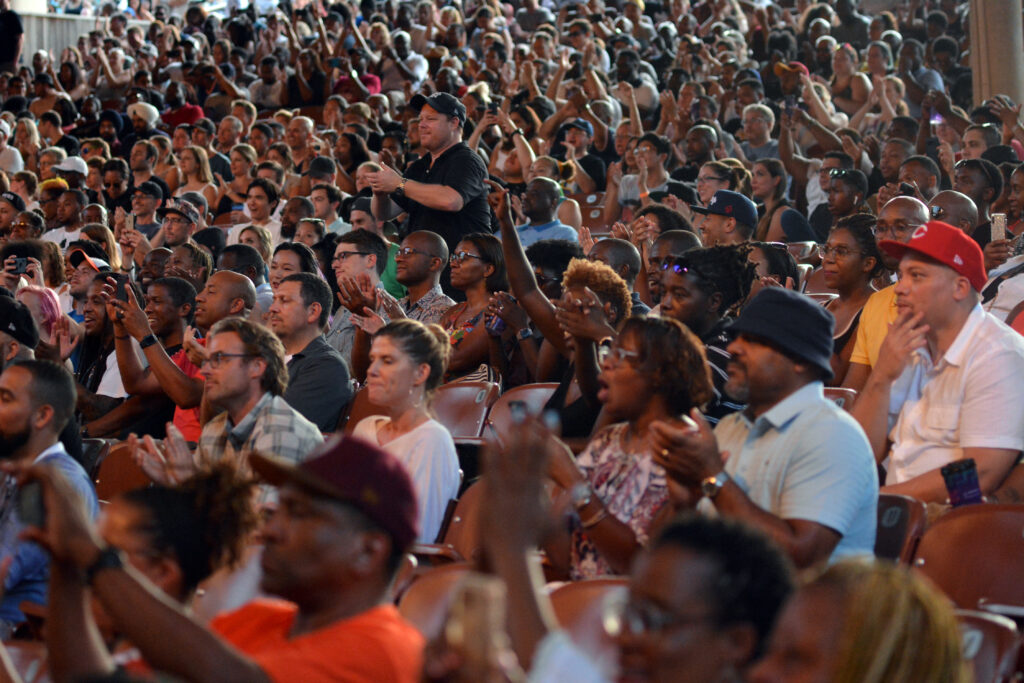 Witnessing this performance was surreal. To gaze upon a sea of people, from all ages, cultures, and ethnicities…singing, chanting, dancing. It wasn't a Black 'thang', it wasn't a hood 'thang'….it was a Hip-Hop 'thang'. A true testament to the bridging impact of "Illmatic", and its foothold in the world of hip-hop and its influence on our culture.


Live performances always to speak to the soul. Feeling the vibration of every note, and visually experiencing every musical nuance gives you a unique experience that, no offense to musical engineers and the speaker manufacturers, recordings just cannot duplicate.


So imagine experiencing all the lyricism that "Illmatic" has to offer, while the symphonic strength of 12 violins play undertow, alongside NAS' melodic timbre. You have not lived until you have heard the intensely soulful bass-line of NY State of Mind played in-person.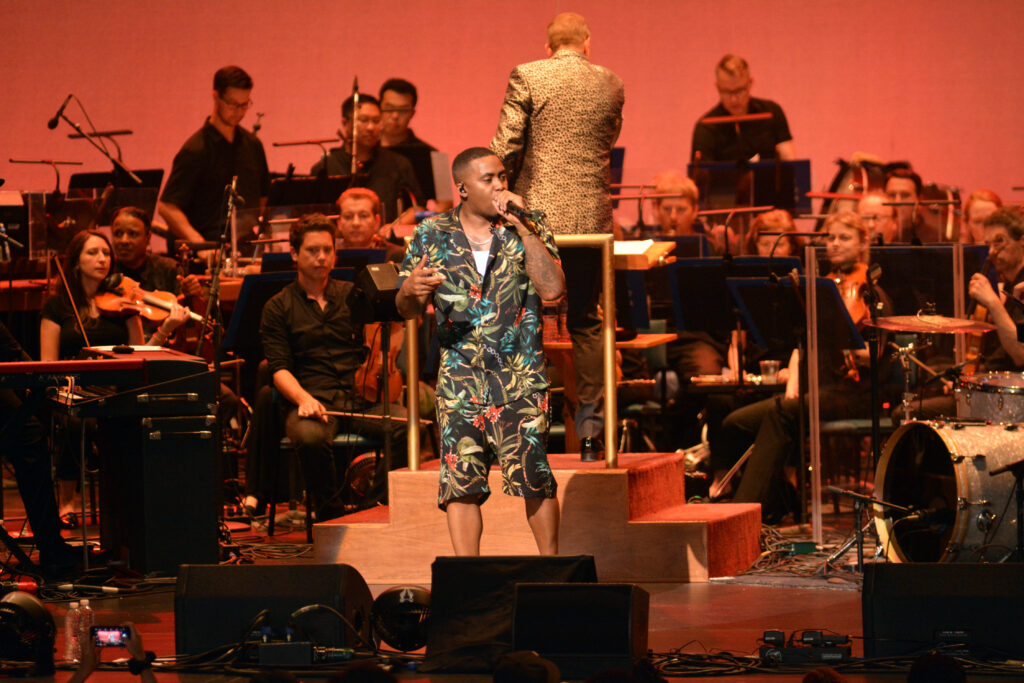 Stating that this performance was important does not truly impart the magnitude of this evening, which brought about the likes of professor and Political Analyst, Dr. Michael Eric Dyson; Dr. James Peterson, Founder of Hip Hop Scholars; and Jeriel Johnson – Executive Director, D.C. Chapter of the Recording Academy/The GRAMMYs, just to name a few, for a round-table discussion regarding the birth of "Illmatic", and the importance of the genre. Anytime you have a Hip-Hop performance that brings on the likes of NPR and the NSO you know you have something "different."
Something different indeed. "Illmatic" is divinely immortal, not only within our Hip-Hop culture, but our uniquely woven American culture.