On Sunday February 24, 2019, Costume Designer Ruth Carter became the first African American Woman to win an Academy Award of Merit also known as The Oscar for Best Costume Design in a motion picture for her work on Marvel's Black Panther. Carter began her career working as an intern in her hometown of Springfield, Massachusetts and at the Santa Fe Opera. She moved to Los Angeles in 1986.
 While working at the Los Angeles Theater Center, Carter met director Spike Lee, who hired her for his second film, 
School Daze
 (1988), and with whom she worked on a number of films thereafter, including 
Do the Right Thing
 (1989), 
Mo' Better Blues
 (1990), 
Jungle Fever
 (1991), and 
Malcolm X
 (1992)
. 
Carter has continued to work on films for Spike Lee, including 
Oldboy
(2013), 
Da Sweet Blood of Jesus
 (2014), and 
Chi-Raq
 (2015). In addition to designing costumes for the films of Spike Lee, Carter has worked with legendary directors such as Steven Spielberg and John Singleton, and has dressed actors from Denzel Washington to Josh Brolin, and actresses from Angela Bassett to Jane Fonda. Carter is also known for her work on 
What's Love Got to Do with It
 (1993), 
Serenity
 (2005), 
Four Brothers
 (2005), 
Sparkle
 (2012), 
The Butler
 (2013) directed by Lee Daniels, and 
Selma
 (2014) directed by Ava DuVernay.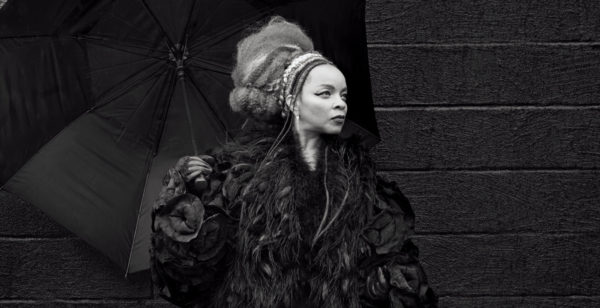 Carter is currently designing costumes for the American television drama series 
Being Mary Jane
 on BET Networks, created by Mara Brock Akil and starring Gabrielle Union.
Carter's most recent work was on the Afrofuturist superhero Marvel Cinematic Universe film 
Black Panther
 (2018), directed by Ryan Coogler. For the film, she traveled to southern Africa to draw aesthetic inspirations and to receive permission to incorporate traditional Lesotho designs into the film's costumes.
A retrospective traveling exhibition of her work, "Dress Code: 35 Years of Ruth E. Carter's Afrocentric Movie Costumes", will travel to museums worldwide beginning late 2019